Keto ricotta cheese pancakes with homemade jam: This is an interesting pancake variation with a different set of products than your run-of-the-mill flapjacks that feature white flour. The ingredients won't come as a big surprise if you've been on keto for a long time, but the pancakes are pretty yummy and easy to make. You can find detailed instructions and ingredients below. You will end up with 15 vanilla mini-pancakes with a diameter of about 10 centimeters each. These sweet treats are one of our favorite keto ricotta recipes!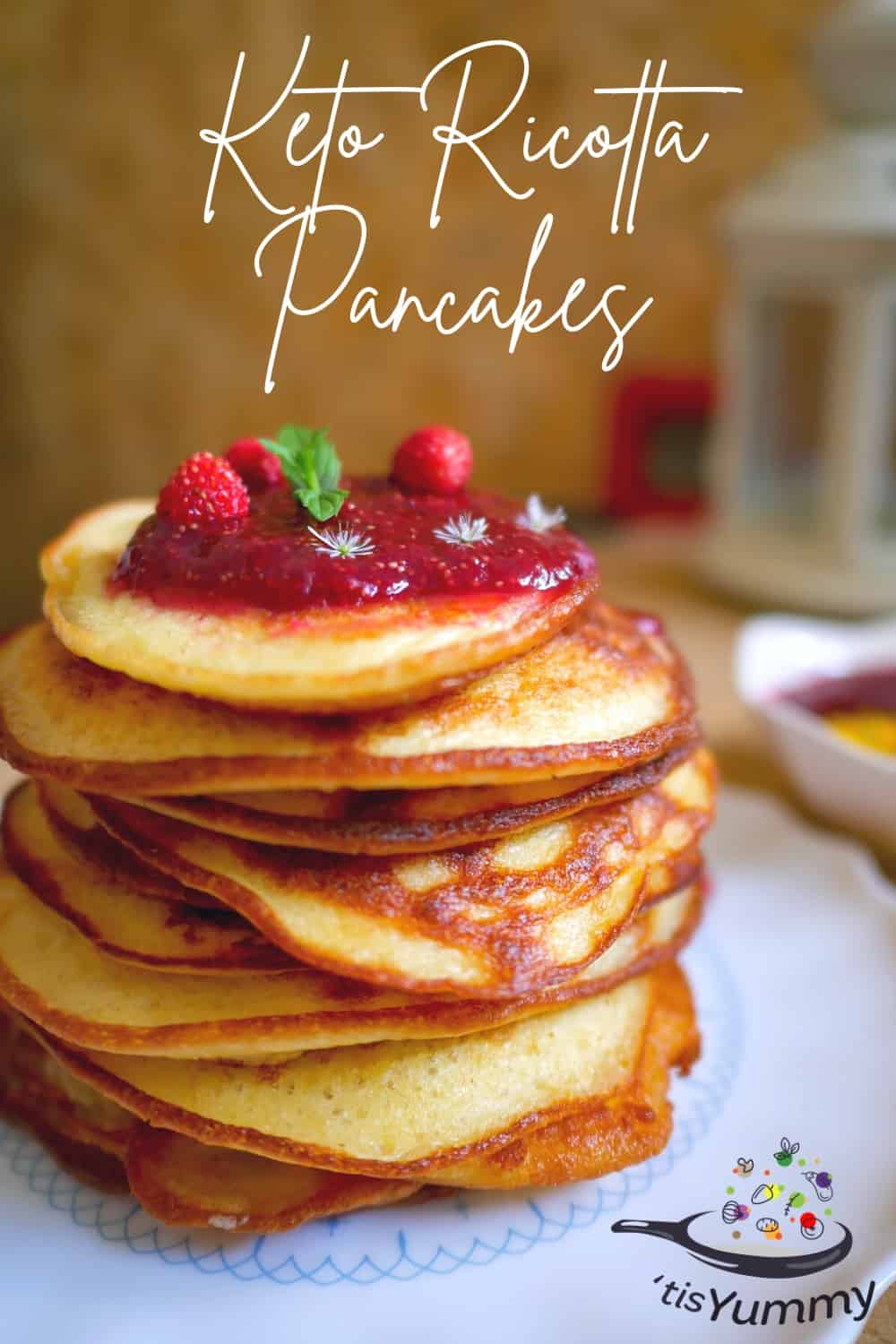 What substitutions can you make?
Ricotta: If you don't happen to have ricotta in the fridge, you could also try using cottage, mascarpone or cream cheese. All of these are slightly different in terms of flavor and texture, but you should expect fluffy & delicious pancakes, even if you don't feel like going to the store just to buy some ricotta.
Sweetener: We used Erythritol to sweeten the homemade jam, but you can also use monk fruit, stevia or a blend of several different zero-carb sweeteners.
How To Make Keto Ricotta Pancakes?
All of the ingredients for the pancake batter are put in a blender so you can end up with a smooth and airy mixture. The baking powder is added right before you start frying the batter and blended once again, in case you need to take a break before starting.
You'll need to spend about an hour in front of the stove to fry all 15 mini-pancakes, so plan accordingly. Use a non-stick pan and evenly wet the entire bottom with some coconut oil before each batch (we placed 3 at a time to speed things along). They should be about 10 centimeters in diameter and take about 4-5 minutes to cook on either side. We used a gas burner on low throughout the entire process.
And now comes the fun part – preparing the homemade strawberry jam 🍓
No sugar or additives, gooey and delicious, a perfect match for your fluffy keto pancakes! We used forest strawberries, but you can buy yours at the store, of course.
Just mix the strawberries and your zero-carb sweetener of choice and sauté on low for about 15 minutes (might take slightly longer for the water to evaporate, based on the type of strawberries you're using). Keep in mind that Erythritol crystallizes once cool so either use a powder or eat while warm for the best texture. You can also reheat the jam by adding some water and sautéing for a couple of minutes once again. Use the jam as a topping for the pancakes by itself or mix with some goat's cheese for some sweet-sour awesomeness, if you prefer.
If you don't want to make the strawberry jam, you could always just use some fresh blueberries or raspberries, along with some keto syrup or keto nutella for a delicious keto sweet breakfast!
How well do they keep?
Once you finish frying the pancakes, you don't need to keep them in the fridge. Just cover them with cling film or another plate on top to keep them from drying out. They will typically keep for a couple of days, much more than you'd need to finish them up even just as an occasional treat ☺️
If you prefer to fry your pancakes on the spot, you can save leftover batter in the fridge for a couple of days, as well.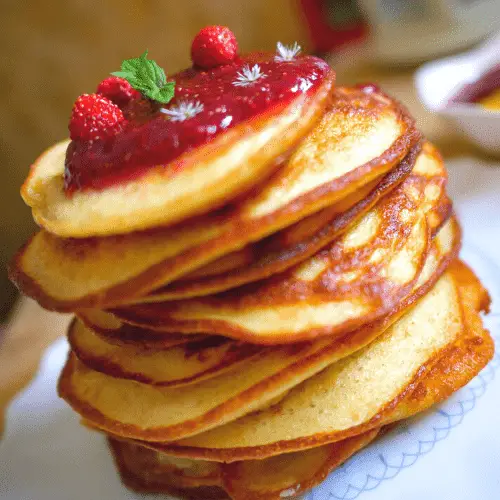 ---
Keto Ricotta Pancakes
These delicious keto ricotta cheese pancakes are a delightful low-carb spin on a breakfast classic. Topped with homemade keto strawberry jam, they're a sweet but healthy breakfast. A stack of 5 pancakes has about 4g of net carbs and 560 calories.
Equipment
1 Medium or large frying pan

1 Blender

(table top, hand-held, or immersion)
Ingredients  
The Batter
250

grams

Ricotta cheese

4

large

Eggs

1/2

tsp

Vanilla extract

50

grams

Almond flour

(about 4-5 tbsp)

1/2

tbsp

Baking powder

(added right before cooking)

3

tbsp

Cocnut oil

(to grease the frying pan)
The Strawberry Jam
200

grams

Fresh strawberrries

2

tbsp

Powdered or granulated Erythritol

(or your sweetener of choice)

1-2

tbsp

Gelatin or chia seeds to act as thickener

(optional and depends on the size and water content of your strawberries)
Instructions 
For the Batter
Mix all ingredients excpet for the baking powder into a blender and blend until smooth

Add the baking powder immediately before cooking the batter

Heat a medium or large frying pan over medium - low heat, and grease with some coconut oil

Pour enough mixture into the pan for a ~4" pancake. Depending on the size of your frying pan, you shoudl be able to do about 3 evelny spaced pancakes at a time

Cook for 4-5 minutes on each side
For the Strawberry Jam
Mix the strawberries and erythritol together and sauté in a small or medium saucepan on low for about 15 minutes until the starwberries have broken down and changed to your desired consistency
Notes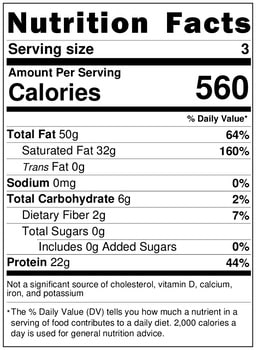 Note: 
We used forest strawberries, which are small and sweet. So, we sauté them whole. If you're using larger, more watery strawberries, you may need to chop them into halves or quarters when sautéing.