We all have those frantic mornings and periods of our lives where we can't just relax and spend lots of time in the kitchen. And that's OK! These keto egg and aged sausage muffins are just the recipe for such occasions. Just a few simple ingredients, 30 minutes in the oven and that's it. You can easily meal-prep for quite some time if cooking an omelet (and cleaning up afterwards) daily is a chore you'd like to avoid. Easy to carry to work, easy to refrigerate and easy to make. What more can you ask for?
My partner and I love to take these to work to have as mid-morning or afternoon snacks. One serve is 2 muffins, and contains just 3g of net carbs along with 23g of fat and 26g of protein. They're not huge, but they keep you satisfied for more than a few hours! The secret is in the Ricotta cheese. They're easily one of my favorite keto ricotta recipes.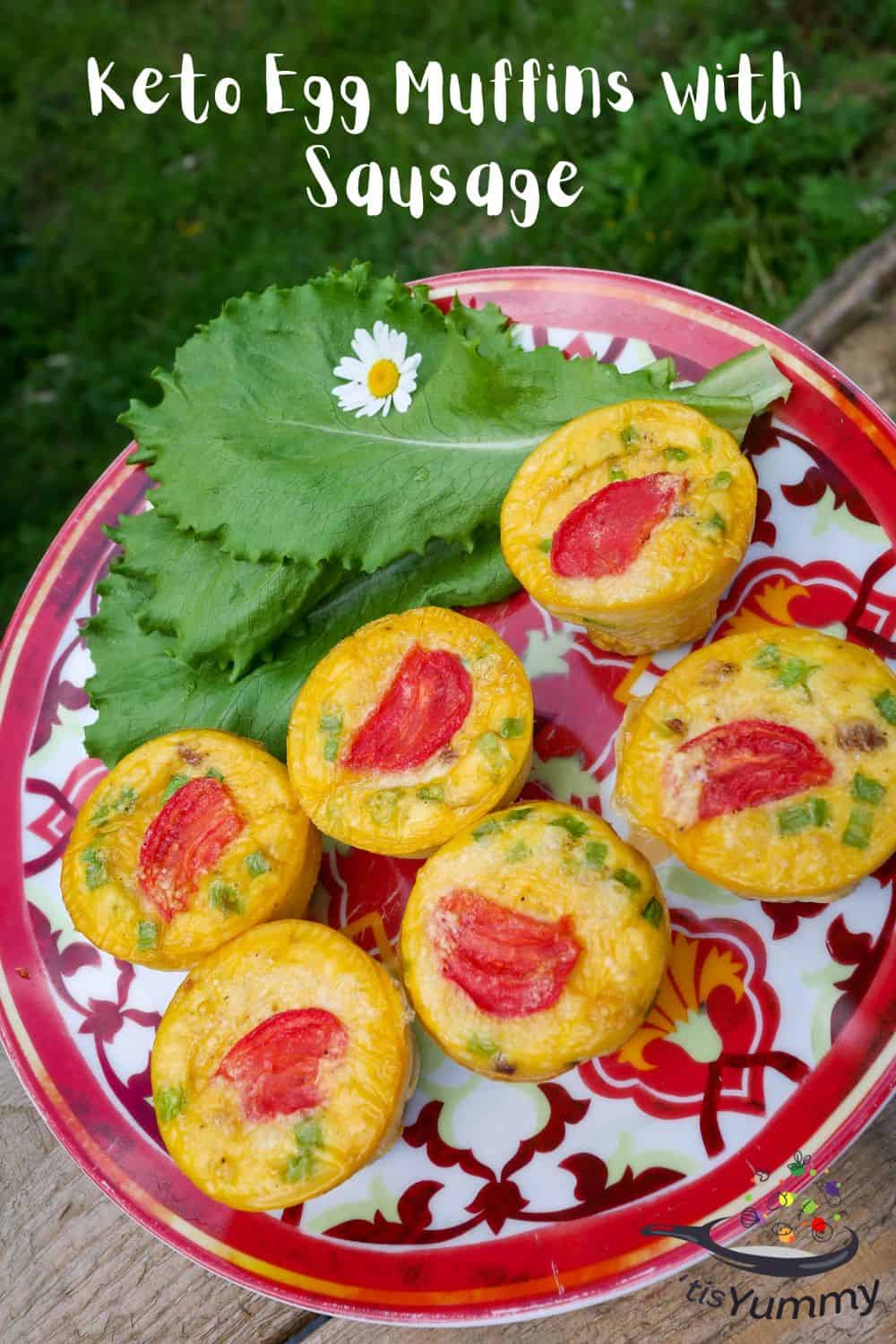 What substitutions can you make?
Ricotta: You can try using cottage, curd or cream cheese, if you have them handy.
Aged sausage: I use lovely aged pork sausage in these muffins, but if you're not not a fan of sausage or the aged variety you can swap this out. In fact, you can use practically anything you would typically add to an omelet. Ham, bacon, salami, even cheese, you name it!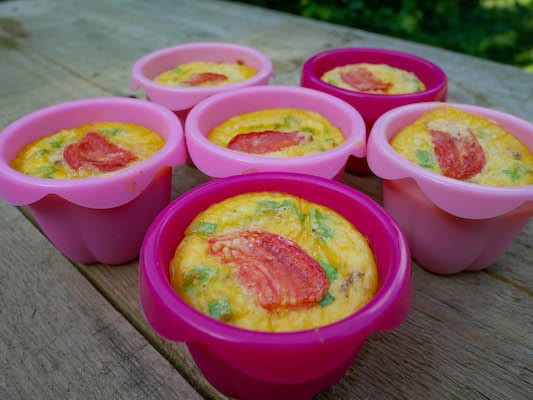 How long will these keto egg muffins with sausage keep?
You can either refrigerate the actual muffins or the raw mixture itself, if you've made more than you can eat. This should give you a couple of days to finish them off at your own pace.
Pro tip
The ingredients here should come as no surprise, but it will make a world of difference if you can get a hold of some quality eggs, preferably from a local farm or your own chicken coop. I know very few people have this luxury nowadays, but the results are heavily influenced by the eggs you put in. With great eggs the end-result is 6 golden, fluffy, irresistible keto egg muffins that are just begging you to dig into them!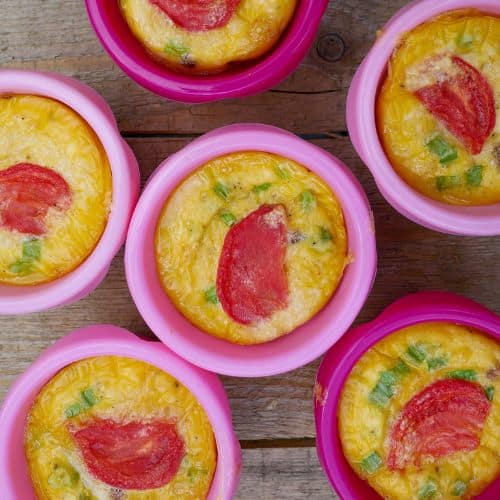 ---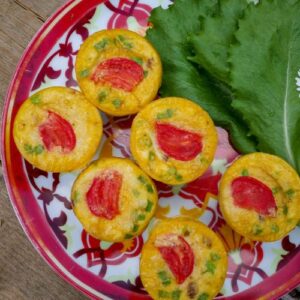 Keto Egg Muffins with Sausage
If you're after a quick and easy breakfast egg muffin, then these are for you. Made with delicious aged sausage, they contain just 3g of net carbs (per 2x muffins). You can serve with a fresh salad on the side or arrange neatly in your lunchbox for work
Equipment
1 Mixing bowl

1 Muffin tray

(silicone is best; you can also use individual muffin cups like me 🙂
Ingredients  
6

large

Eggs

115

grams

Ricotta cheese

3-6

small

Tomato slices

(for decoration; optional)

1

handful

Chopped green onion

1

tsp

Black pepper

1

tsp

Salt
Instructions 
Preheat your oven to 350 F (180 C)

Crack the eggs into a bowl and whisk until mixed well

Add the ricotta, black pepper and salt - mix everything once again

Chop your onions into fine rings and add them, as well

Cut your sausage (bacon or ham) into slices that you can use to form the bottom of the muffin. Just eyeball it, this basic recipe doesn't take much precision or finesse, but still turns out great every time!

I use a silicone muffin tray from IKEA that almost never sticks! We advise you to do the same 😊 Metallic trays are also OK, but you'd have a harder time getting the muffins out in one piece. Place the sausage slices on the bottom, fanning them out to form a "cup"

Add the egg + ricotta mixture over it, finishing off with a nice slice of fresh tomato on top. Your tomato might sink downwards if it's too big, but don't worry. Just make the next slices thinner.

Bake for 30 minutes and leave to cool before trying to get these keto egg muffins out of the trays. Be careful, you need them out in one piece
Notes