If you're doing keto, there's no doubt you've heard about the egg fast diet. It's been quite the buzz-term in the low carbohydrate, high-fat diet world lately, so you might be wondering what it's all about.
What is the egg fast diet?
Fasting is pretty common with any type of diet, but the keto egg fast diet is different. It's temporary, usually spanning for a period of 3 to 5 days, and it involves eating eggs (obviously), cheeses, and pure fats. That is, a restricted range of foods that are already keto-approved. The goal of this short-term fast is to jump-start your weight loss if and when it stalls out. While it can be a reset, the keto egg fast is not intended to be a long-term replacement; in other words, you do still need to eat well over the long term.
How does a keto egg fast work?
Pretty simply, actually. Because eggs are highly satiating, the fast allows you to go for longer stretches of time without hunger pangs setting in; it allows you to optimize the benefits of fasting between meals, too. Eggs are jam-packed with other good-for-you stuff, like amino acids and choline, which help to promote fat burning. The calories you eat during an egg fast are lower, too, further supporting weight loss. In fact, eggs are among the best weight loss foods you can eat! Lastly, because the carb content of eggs is so incredibly low, the fast helps to ensure you're in a consistent state of ketosis.
What are the egg fast diet rules?
The rules are super-simple:
Eat at minimum of 6 whole eggs each day
Have a tablespoon of pure fat for each egg you eat (butter or avocado oil, for example
Consume up to a tablespoon of full-fat hard or soft cheese with each egg
Other points to note include:
Eat the best-quality eggs, fats, and cheeses that you possibly can. Organic, cage-free eggs and grass-fed butter, for example.
Have one full egg no more than 30 minutes after you wake up to gear up your metabolism and to ensure you remain full.
Each one egg fast recipe every 3 to 5 hours, even if you aren't feeling hungry.
Stop eating at least 3 hours before you turn in for the night.
Add keto-friendly spices, seasonings, and condiments (small amounts, of course).
How long should you go on the egg fast diet?
The diet should be done for 3 to 5 days, max. Don't exceed 5 days!
---
Sounds pretty simple, right? It is! But, if you want your egg fast diet to be as successful as possible, you're going to want to make sure you plan your meals before you start.
Best Keto Egg Fast Recipes
To ensure your fast is as successful as possible, here's a look at some egg fast dinner ideas (breakfast and lunch, too!).
Recipe

Nutritional information (per serve)

Time

0.4g carbs
4.5g protein
7.1g fat
85.4 calories

Prep time: 10 mins | Cook time: 8 mins

2g carbs
9g protein
11g fat
152 calories

Prep time: 5 mins | Cook time: 5 mins

1.9g carbs
8.1g protein
26.1g fat
273 calories

Prep time: 3 mins | Cook time: 20 mins

2g carbs
19g protein
47g fat
491 calories

Prep time: 5 mins | Cook time: 15 mins

3g carbs
16g protein
10.6g fat
173 calories

Prep time: 5 mins | Cook time: 5 mins

2g carbs
13g protein
25g fat
289 calories

Prep time: 2 mins | Cook time: 3 mins
1. Easy Keto Deviled Eggs with Bacon
Deviled eggs are already keto-friendly, but this recipe adds bacon to the mix, making them even more keto-approved – and flavorful!
It takes just 20 minutes to put these together, and each egg has about 85.6 calories, 7.1 grams of fat, 4.5 grams of protein, and 0.4 net carbs.
Check out the full recipe at wholesomeyum.com.
2. Egg-Fast Approved Flourless Keto Waffles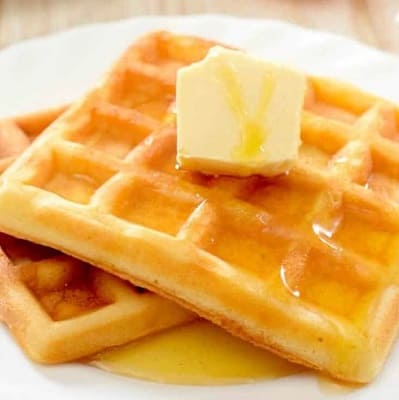 Think you can't eat waffles when you're dieting – and especially when you're fasting? Think again! This waffle recipe totally meets the keto and the egg-fast guidelines.
From start to finish, it takes just about 10 minutes to put these waffles together, and each waffle has 152 calories, 2 net carbs, 2 grams of sugar, and 9 grams of protein.
Find the recipe at ketogenicwoman.com.
3. Keto Egg Loaf Recipe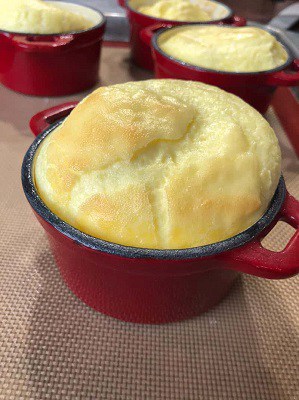 This egg fast recipe is so absolutely delicious that it tastes even better than French Toast! Enjoy it for a quick breakfast – or have breakfast for lunch or dinner!
It's super easy to whip up and it only has 273 calories and 1.9 net carbs, with 26.1 grams of fat, and 8.1 grams of protein.
Check out this recipe at isavea2z.com.
4. Keto Egg Fast Fettuccini Alfredo
Egg-fast keto fettuccini alfredo? Get out of town! It's true, we swear! It's so flavorful and satisfying that you may want to sneak it into your non-fasting periods, too!
A 1 cup serving size has about 491 calories, 47 grams of fat, 19 grams of protein, and 2 net carbs.
Find the full recipe at ibreatheimhungry.com.
5. Comforting Keto Egg Drop Soup
A Chinese food favorite, egg drop soup is tasty and fulfilling, and this rendition is totally keto egg fast approved. It's incredibly easy to make, too!
In just 10 minutes, you'll have a tasty meal that has only about 173 calories, 10.6 grams of fat, 3 net carbs, and 16 grams of protein.
You can find the full recipe at ketogenicwoman.com.
6. Low Carb Cheese Enchiladas for Egg Fast
Spicy, gooey, finger-licking good, and totally filling (but not over-filling); these low-carb cheese enchiladas are great egg fast dinner recipes (or breakfast or lunch). It features grass-fed butter, cheddar and pepper jack cheese, cumin, smoked paprika – and eggs, of course. It takes just 5 minutes to put together.
Each serve offers 289 calories and 2g of carbs.
Head to lowcarb-ology.com for the full recipe.
Our Thoughts on Keto Egg Fast Recipes
So, there you have it! A nice, well-rounded menu of egg fast recipes that are great for breakfast, lunch, or dinner, and will be sure to satiate your hunger and satisfy your taste buds, too. Oh, and they're all super-easy to make, too!