Ice cream, you scream, we all scream for ice cream! There's nothing better than the icy, sweet goodness that a big bowl of ice cream provides. It's refreshingly cool, and totally satisfies a craving for sweets. But if you're on the keto diet, can you still enjoy ice cream?
Can you eat ice cream on keto?
Most ready-made, store-bought ice creams aren't keto-friendly. Many of those you find in the frozen foods aisles of your local grocery stores are made with processed sugars and other processed ingredients that are packed with carbohydrates. In other words, a lot of ice creams don't meet the keto guidelines. Fortunately, however, you don't have to give up your favorite treat. Just like pretty much any other dish that you love that usually wouldn't meet the keto guidelines, there are ways that you can modify ice cream recipes.
How to make homemade keto ice cream?
By simply modifying the ingredients for low-carb alternatives; for example, instead of refined white sugar, you can use a natural sweetener, like monk fruit or stevia. You can make both hard ice cream and even soft ice cream.
How do you make keto ice cream soft?
To make soft homemade keto ice cream, just get yourself a good soft ice cream maker!
To set you up for success and save you some time and effort, we've taken the liberty of showing you how to make keto ice cream by searching our own collection of cookbooks and several of our favorite keto recipe websites and found lots of great options. We've compiled our picks for the best keto ice cream recipes below.
Best Keto Ice Cream Recipes
So, without further ado, let's dive in and take a look at our picks for the best tasting, easiest to make keto ice cream recipes that are sure to become one of your favorite keto desserts.
1. Keto Low Carb Butter Pecan Ice Cream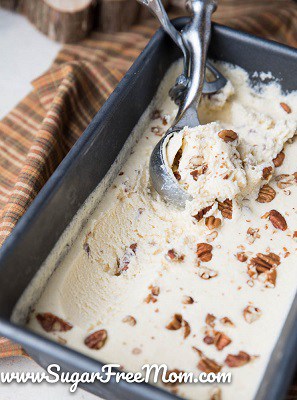 This sugar-free, low-carb butter pecan ice cream is so buttery, delicious, and perfectly sweet, you'll never know it's missing the sugar! I find this goes perfectly mixed with some berries and almond milk to make a keto breakfast smoothie!
Each serving has about 302 calories, 32 grams of fat, and 2 net carbs.
You can find the full recipe at sugarfreemom.com.
2. No Churn Keto Chocolate Ice Cream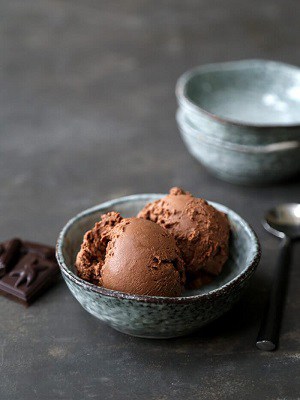 There is nothing more satisfying than a simple bowl of chocolate ice cream. This recipe for no churn keto chocolate ice cream is made with dark chocolate and it's sugar-free, and you can also make it vegan by substituting coconut milk for heavy cream. This is easily one of the best keto chocolate ice cream recipes you'll find.
Each serving contains just about 267 calories, 25 grams of fat, and 5.5 net carbs.
Check out the recipe at ibreathimhungary.com.
3. Sugar Free Keto Cookies and Cream Ice Cream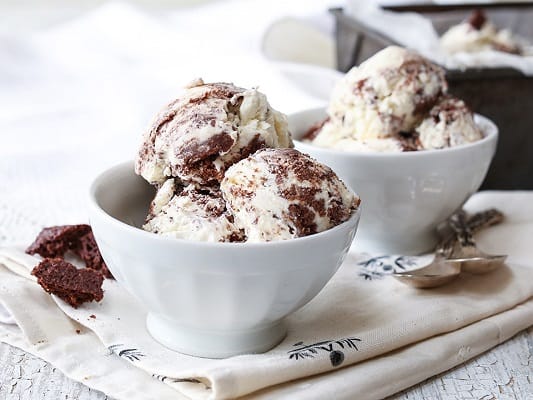 This recipe for keto cookies and cream tastes just like a frozen bowl of cookies and milk, but it's sugar free, so it's low in carbs and totally keto-friendly. Even the cookies used in this recipe are keto-friendly, as they're made of almond flour.
Each serving has about 360 calories, 37 grams of fat, and 2.1 grams of sugar.
Head to sugarfreemom.com to find the full recipe.
4. Low Carb Coffee Ice Cream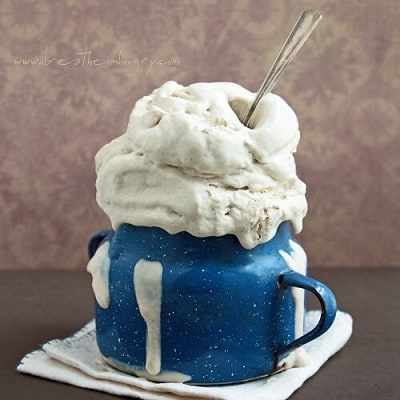 In a word, coffee ice cream is delicious! It's creamy, sweet, and oh-so satisfying. This recipe is made with heavy whipping cream and almond milk, which lends a nuttier flavor than what you'd get from recipes in your freezer aisle.
A dish has about 359 calories, 35 grams of fat, and 1 net gram of carbs.
Head to ibreatheimhungary.com to find the full recipe.
5. Keto No Churn Strawberry Ice Cream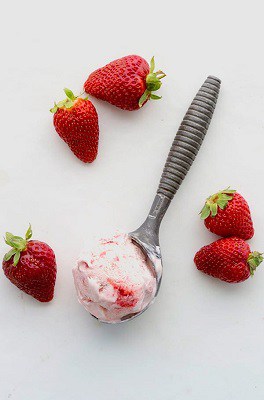 Sweet, delicious, and low in calories; this fruity ice cream is the perfect way to finish a meal or a delightful way to cool off in the middle of the day. It features full fat sour cream, which gives it the perfect amount of creaminess, as well as just the right touch of tanginess.
Each serving has 202 calories, 18.6 grams of fat, and 4.4 net carbs.
Find the complete recipe at alldayidreamaboutfood.com.
6. Chocolate Peanut Butter Nice Cream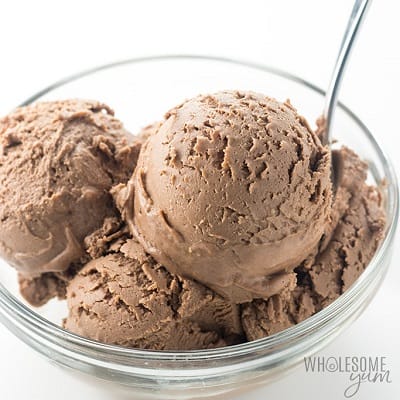 This recipe for chocolate peanut butter ice cream tastes just like a dish of frozen Reese's Peanut Butter Cups. Talk about dreamy! It's made with coconut milk, so it's vegan-friendly, and cocoa powder, which makes it sugar-free.
Each serving has about 362 calories, 36 grams of fat, and 8 net carbs.
Visit wholesomeyum.com to find the full recipe.
7. Low Carb Strawberry Cheesecake Ice Cream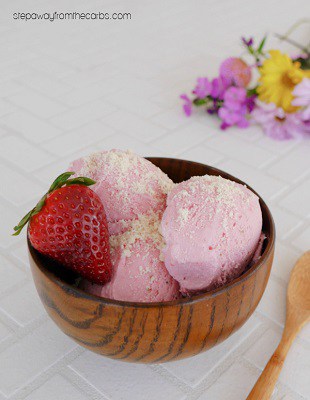 We wrap up our list of keto ice cream recipes with this amazingly creamy and tasty strawberry cheesecake recipe. It seriously tastes just like a bowl of frozen cheesecake mixed with strawberries. Cream cheese makes it super creamy, almond milk makes it vegan-friendly, and allulose and almond flour make it keto friendly.
Each serving offers 163 calories and 6 grams of carbs.
You can find the full recipe at stepawayfromthecarbs.com.
Our Thoughts on Homemade Keto Ice Cream Recipes
What are our thoughts on these homemade keto ice cream recipes? Well, we find them to be absolutely delicious and totally proof that you don't have to sacrifice the things that you love just because you're eating low-carb!