This keto cottage cheese Spanakopita is my take on that most yummy – but carb-heavy – traditional Greek recipe (perhaps the most popular Greek dish in the world). Everyone loves pie, but spinach tends to be something that people either love or hate. When it comes to Greek Spanakopita, however, things are different. Everyone I've made this for has given it rave reviews, even if they're not keto (or even particularly fussed about low-carb).
Cottage cheese combines with the traditional feta to give the casserole more body, and add to the protein and fat (only a little). It obviously has no crust, leaving each serving at about 7g of net carbs, 11g of fat and 20g of protein.
This dish is easily one of my favorite keto cottage cheese recipes.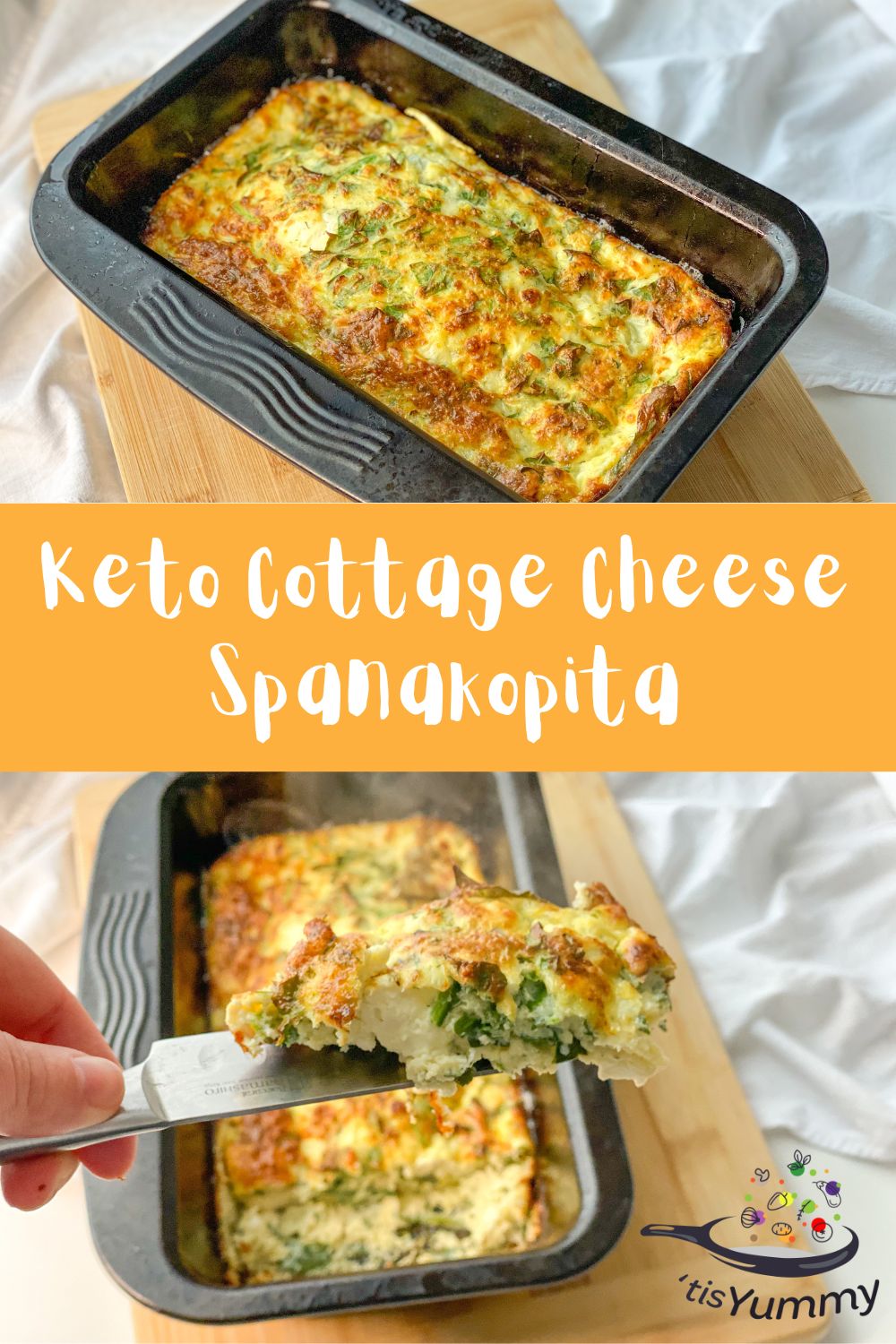 The Nutrition in this Yummy Keto Cottage Cheese Spanakopita
This dish is choc full of good stuff. It has plenty of protein and healthy fats, as well as many micronutrients. Oh, and of course it's low-carb!
Spinach
This is a lovely green leafy vegetable that belongs to a category of foods with a high nutritional value. It has a good amount of antioxidants in it. Spinach can be found all year long, but especially in the winter. We need this, don't we? It can be made into a salad, an appetizer, or the main course. This vegetable can be made in many ways, and it has many health benefits. Here are the most important ones:
Spinach is high in phytonutrients, which help to promote overall health and prevent the emergence of diseases.
Spinach is a great source of iron, which is necessary for the production of red blood cells.
Fresh spinach contains nearly a quarter of the daily required iron intake in just 100 grams.
Don't forget to include fresh spinach in your salads because it is high in vitamins A and C, lutein, and beta carotene. When these substances are combined, they provide great protection against the onset of a wide range of disorders. They help to minimize the number of free radicals in the body and aid in the healing of damage caused by free radicals.
Cottage cheese
This is the 'secret ingredient', and largely what makes it a lovely and filling dish that won't blow out your calories for the day. Cottage cheese is a soft, moist and creamy white cheese that is drained and unpressed (which gives it its signature texture). This unique manufacturing process results in it being very low-fat (most are only about 4% by weight), but high protein – thus making it a versatile food on the keto diet. Good cottage cheese should have a mild and slightly sweet flavor, depending on the amount of salt added in.
Greek feta cheese
Sheep and goat milk products are typically healthier than cow's milk products! When feta is made the traditional way, it is known as unpasteurized sheep milk that has lost all of its sugar throughout the fermentation process! What makes it keto-friendly? In most cases, you'll find more than 50% healthy fats, moderate protein, nearly no carbs, and a reasonable quantity of sodium to aid fat digestion!
There are so many minerals in this keto Spanakopita!
Feta contains calcium, the B-complex vitamins riboflavin, vitamin B12, and B6, and the antioxidant pantothenic acid. Vitamin A, iron, zinc, phosphorus, and a variety of other trace elements are also present (magnesium, selenium, potassium, copper, and manganese).
---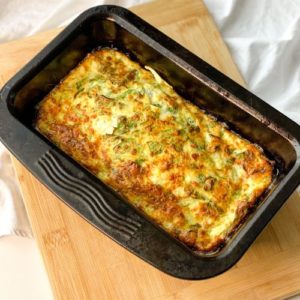 Keto Cottage Cheese Spanakopita
This simple low-carb variation of a Greek classic is light but filling, high in protein and helathy fats, and low in carbs. It makes for a yummy lunch or dinner and keeps really well in the fridge!
Equipment
1 Large skillet

1 Casserole dish

1 Large chopping board
Ingredients  
16

oz

Cottage cheese

(4% if available)

4

oz

Feta cheese

16

oz

Thawed frozen spinach

6

large

Eggs

1/2

medium

Sweet onion

(diced)

2

cloves

Garlic

(minced)

1/8

tsp

Nutmeg

1

tbsp

Olive oil

(extra virgin)

1/2

tsp

Dill

(chopped)
Instructions 
Preheat oven to 375 degrees F

Place the olive oil in your large skillet over medium-high heat. Add the onions and garlic once the skillet becomes hot. Cook until soft and fragrant.

While your onions are cooking, drain out most of the water from the spinach by squeezing it. Keep the spinach in the bag while doing this to get water out most effectively.

Add the spinach once the onions are soft and fragrant, and sauté another 2 or so minutes. Then remove from stovetop and set aside.

Mix the cottage cheese, dill weed, egg whites, and nutmeg together in a large bowl, until well combined.

Add the spinach mixture and continue to stir until evenly distributed. Then cut the feta into small cubes, and gently crumble in.

Pour the mixture into a greased casserole dish.

Bake for 50 minutes and then serve either hot or cold. Enjoy!
Notes