A healthier, low carb twist on a classic mac and cheese recipe. Opting for the cauliflower base of this recipe in place of macaroni pasta not only makes it so much healthier and lower in carbohydrates, but it creates a delicious depth of flavour and is sure to hit those warm, comfort food cravings. It's a lovely healthy snack or a delicious keto side dish! With only about 5g of net carbs and 20g of fat, it's definitely one of our favorite lazy keto recipes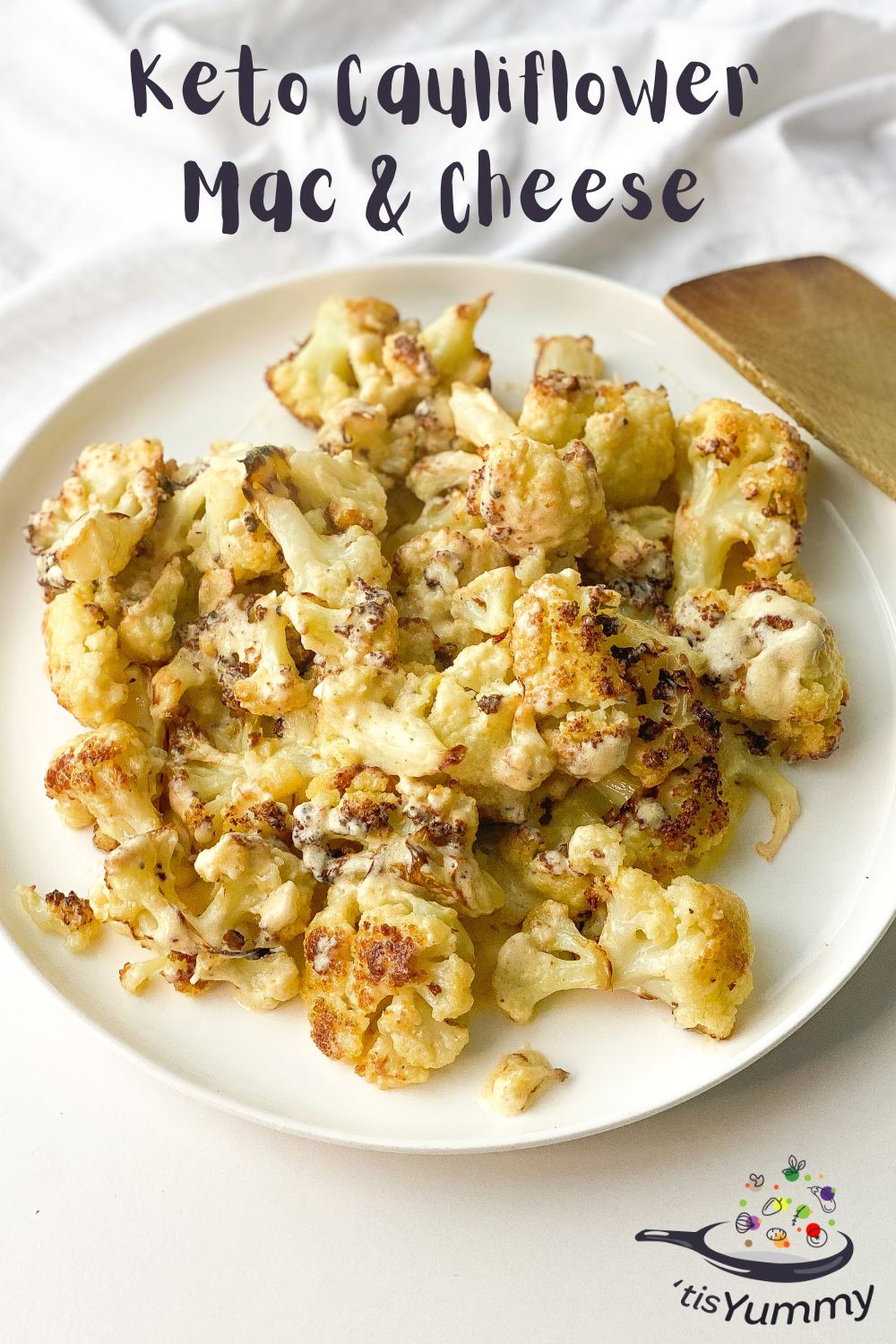 What's in this cauliflower mac n cheese?
The base of this recipe uses roasted cauliflower instead of macaroni pasta, making it a great low-carb choice for keto. Coated in a cheesy, creamy sauce composed of cheddar cheese, cream, milk and seasonings it makes an extremely comforting, rich recipe that pairs perfectly with your favorite protein source.
How to make it?
Roast the cauliflower until golden and crisp, before preparing the decadent cheese sauce in a saucepan over low heat. Pour the cheese sauce over the cauliflower and gently combine. Pair with your favorite simple protein source and serve immediately.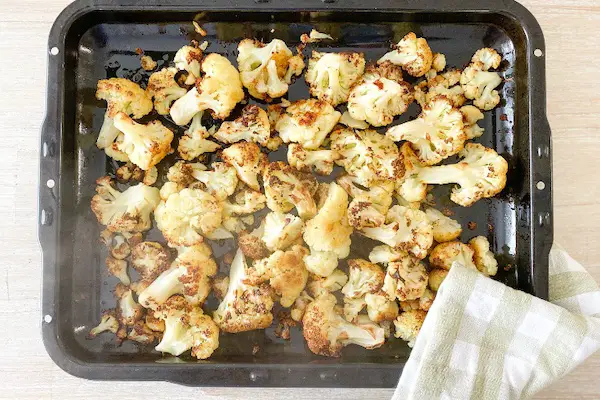 What to have with this keto cauliflower mac and cheese?
This recipe is best served with a simple protein source such as grilled chicken, turkey, pork, beef or fish to make it a complete meal. Here are a bunch of Keto Chicken Thigh Recipes, most of which will pair nicely with this keto mac and cheese.
Suggested substitutions
You are welcome to use any milk of your choice for this recipe, based on preference or any dietary restrictions. This sauce works pretty nicely with plant milks such as almond milk or soy milk also. I do find that cow's milk works best, and it's fine with any of hi-lo, skim, or lactose-free milk (I find lactose-free to be the best balance of tasty and keto-friendly).
Also, If you prefer a stretchy, cheesy sauce, you can easily substitute the cheddar cheese for mozzarella.
How long will it keep in the fridge?
This recipe will last up to 4 days in the fridge. To prevent the cauliflower from becoming soggy, it is best to keep the roasted cauliflower and sauce separate until ready to serve. Once combined, simply reheat in the microwave.
---
Keto Mac and Cheese (Using Cauliflower)
This low-carb variation on an old classic is great snack or side dish. It has about 5g of carbs per serve and 279 calories.
Equipment
1 Small saucepan
Ingredients  
1

Head

cauliflower

(cut into florets)

2

Tbsp

olive oil

1/2

Tsp

sea salt

1/4

Tsp

black pepper

(cracked if possible)

1

Cup

cheddar cheese

(shredded)

1/4

Cup

heavy cream

1/4

Cup

milk

(lactose free is best)

1

Tbsp

butter

(unsalted)
Instructions 
Preheat the oven to 450˚ (230˚c ; fan-forced) and line a roasting tray with baking paper.

In a large bowl, toss the cauliflower florets, olive oil, salt, and pepper.

Arrange the cauliflower florets on the prepared roasting tray. Roast for 15-20 minutes, until golden and crisp.

In a small saucepan over low heat, heat the cheddar cheese, heavy cream, milk and butter. Stir often until smooth, being careful not to over-heat.

Once the cauliflower has roasted, transfer to a large bowl and pour the cheese sauce over. Gently fold the sauce into the cauliflower until coated evenly.
Notes