One thing that you might be craving when you start a keto diet is candy. When you think about it, you might think that candy is a no-no as it usually is full of sugar and therefore jam-packed with carbs.
Perhaps you've been substituting a handful of berries for your sweet cravings. But if you enjoy chocolatey treats and sticky toffees, somehow, fruit doesn't quite cut it.
Can you eat candy on keto?
Unfortunately, the usual store-bought candy isn't keto-friendly as it has a lot of sugar.
One fun-sized bag of M&Ms has 14 carbs, which brings you pretty close to the recommended daily limit of carbs (20 to 25g). You don't want to eat all of your carb allowance with just one snack!
Standard gummy bears are even higher in carbs. Eating 17 pieces will put you over your limit at 33g of carbs! Just one ounce of jelly beans has 25g of carbs.
What candy is keto-friendly?
Keto-friendly candy is sugar-free and usually contains a sweetener such as xylitol, erythritol, stevia, or monk fruit.
Note: When buying monk fruit, be sure to buy it without added sugar.
Take a look at this selection of low-carb candy recipes – whether your treat of choice is soft candy, chocolates, hard candy, or something else, you'll find what you need here to satisfy your sweet tooth.
The trick is in knowing what flour, thickener, and sweetener to use. You'll see that there are plenty of choices!
We have everything here from candy bars to marzipan, pecan candies, and caramels.
Ketogenic Candy Recipes
1. Keto Peanut Butter Candy Bars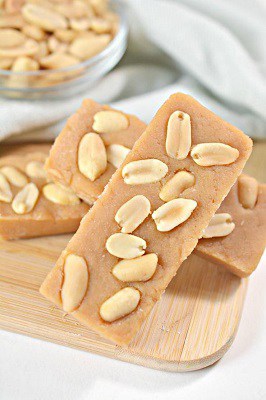 These candy bars combine low-carb, sugar-free peanut butter with cream cheese and peanuts to make nutty treats that you can store in your freezer. Ready to eat anytime!
Each serving has only 5g of net carbs.
Get the full recipe at: kimspireddiy.com
2. Dark Chocolate Pecan Candies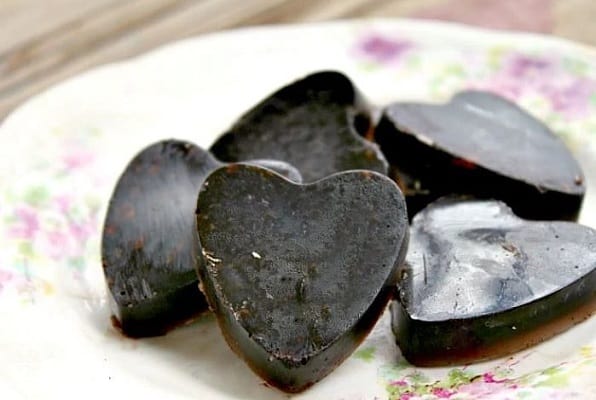 One of our favorite keto chocolate candy recipes: dark chocolate mixed with crunchy pecans and coconut butter, yum! You can store these chocolate delights in either the fridge or the freezer, and you can make them into any shape you like depending on your chosen molds.
Each serving has 0g of net carbs, 5g of fat, and 52 calories.
Get the recipe at: low-carbology.com
3. Sugar-Free Low Carb Gummy Bears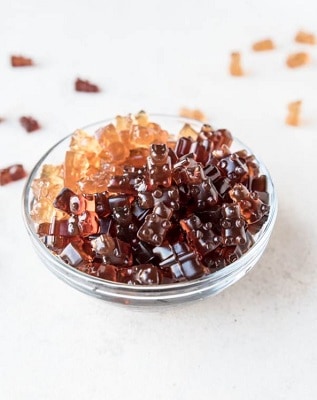 These adorable gummy bears cleverly use fruit-flavored herbal tea, but you could use any flavor you like with this recipe. Apple spice, blackberry, lemon ginger – limitless flavors of gummies can be yours!
Each serving has 1g of net carbs, 1g of fat, and 6 calories.
Get the recipe at: sugarfreemom.com
4. Keto Orange Chocolate Fat Bombs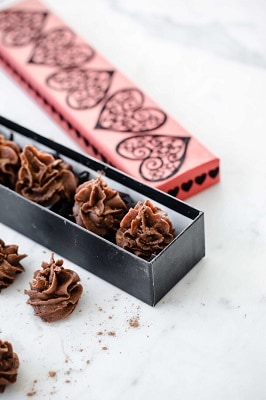 Try this mixture of coconut butter, nut butter, cacao, and erythritol for these smooth chocolate bombs. You can form the shapes either with an icing nozzle or candy molds. They'll last for weeks but will most probably be gone long before then!
Each serving has 1.2g of net carbs, 13g of fat, and 2g of fiber.
Get the recipe at: peaceloveandlowcarb.com
5. Low Carb Jello Bombs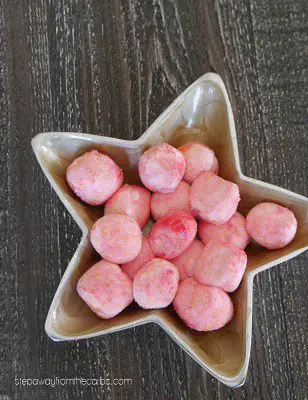 If you love Jello, you'll love this recipe. Mix your Jello powder with cream cheese, store in the fridge, and you're done! Children love these, too, and it's simple enough that small children can help you make them.
Each serving has 1g of net carbs and 9g of fat for 100 calories.
Get the recipe at: stepawayfromthecarbs.com
6. Low Carb Lemon Bars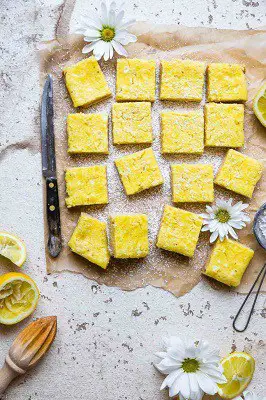 Monk Fruit, coconut oil, lemon zest are just a few of the needed ingredients in these tasty lemon bars. You'll even get your protein, as you'll be using eggs too.
Each serving has 4.7g of net carbs and 2.5g of protein for 106 calories.
Get the recipe at: foodfaithfitness.com
7. Keto Raspberry White Chocolate Bombs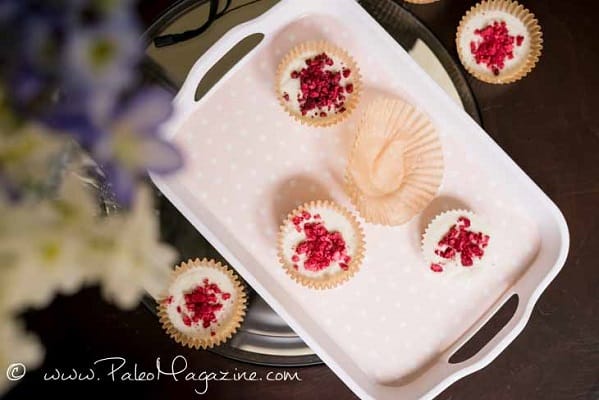 Raspberries and white chocolate make for some very attractive and sweet bombs that look beautiful on your serving platter. They taste even better!
Each serving has 3g of net carbs, 3g of protein, and 3g of fiber for 180 calories.
Get the recipe at: ketosummit.com
8. Butterscotch Candy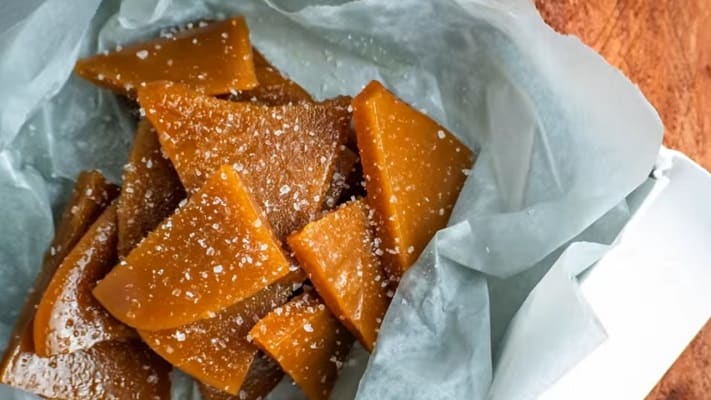 These crunchy and sweet butterscotch candies are very easy to make. You'll only need 4 ingredients: butter, monk fruit sweetener, vanilla extract, and salt.
Each serving has 0g of net carbs and 12g of fat for 102 calories.
Get the recipe at: betterthanbreadketo.com
9. Chocolate Fudge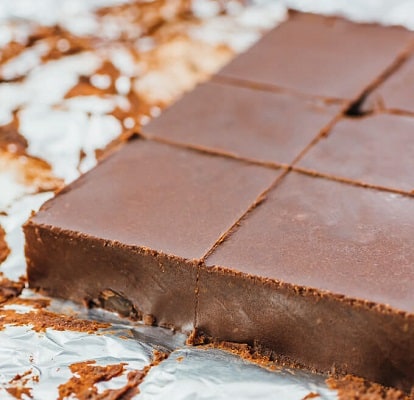 Make yourself some creamy chocolate fudge to have on hand whenever a chocolate craving hits.
Each serving has 0.5g of net carbs and 18g of fat for 190 calories.
Get the recipe at: savorytooth.com
10. Pecan Pralines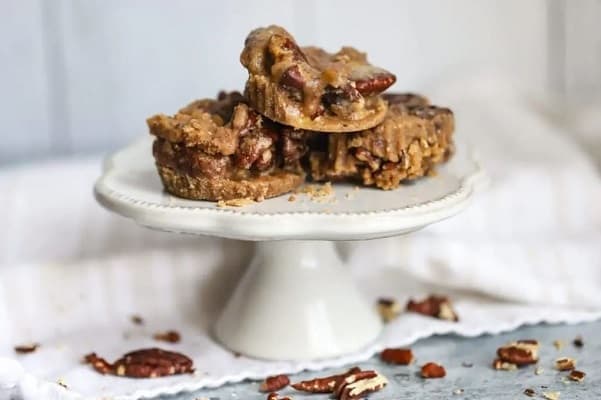 If you enjoy pecans, this dessert is a delicious way to enjoy them. Toasted pecans with butter, cream, and cinnamon make for some crunchy and sweet treats.
Each serving has 0.84g of net carbs, 1g of protein, and 15g of fat for 141 calories.
Get the recipe at: buttertogetherkitchen.com
11. Keto Marshmallows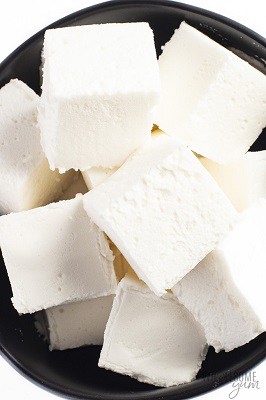 You won't need corn syrup to make these keto-friendly marshmallows. Monk fruit sweetener combined with gelatin does the trick! Enjoy them with a keto hot chocolate for a warming treat.
Each serving has 0.1g of net carbs and 0.1g of fat for just 4 calories.
Get the recipe at: wholesomeyum.com
12. Chocolate-Drizzled Marzipan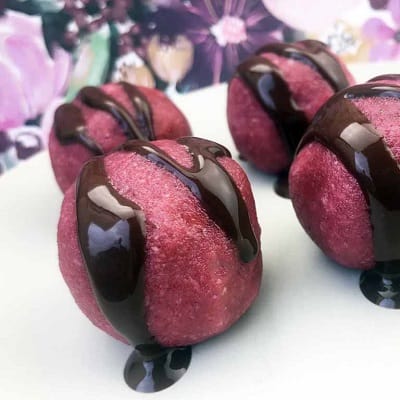 Marzipan is easy to make on a keto diet, and these sweet almond balls are drizzled with liquid chocolate. They look gorgeous and are perfect for get-togethers with friends and some frothy hot drinks. They make great gifts, too, if you have any friends who eat keto – or even if they don't count their carbs.
Each serving has 5g of carbs, 5g of protein, and 3g of fiber for 194 calories.
Get the recipe at: resolutioneats.com
13. No-Bake Almond Joy Bars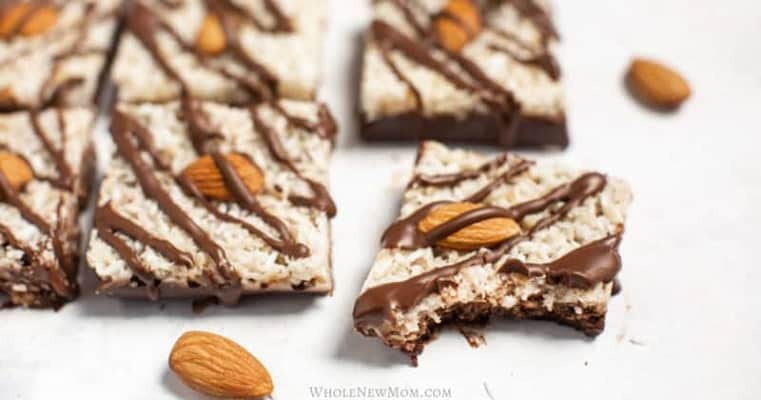 This combo of coconut and chocolate will please everyone, and not only is this recipe low in carbs, but it suits paleo and vegan diets too. No need for an oven, either.
Each serving has 5g of carbs, 3g of protein, and 23g of fat for 226 calories.
Get the recipe at: wholenewmom.com
14. Low Carb Snickers Bars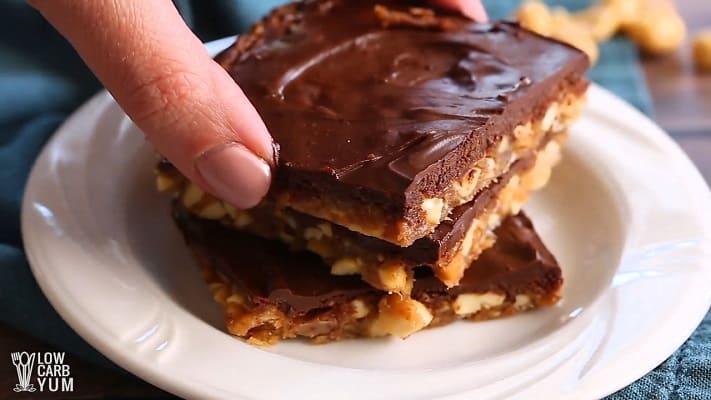 Salty peanuts, cream, butter, and chocolate combine with a caramel-like toffee combine to create the perfect dessert. These decadent bars will please everyone, whether they follow a ketogenic diet or not. Store them in the fridge for snacking anytime.
Each serving has 3g of carbs, 3g of protein, and 8g of fat for 111 calories.
Get the recipe at: lowcarbyum.com
Our Thoughts on Keto Candy Recipes
Hopefully, you'll have seen just what's possible with making (and enjoying) candy on a keto diet.
Most recipes use common ingredients for any keto diet, such as almond flour, coconut oil, nuts, or nut butters. Once you have suitable sweeteners, such as stevia, sugar-free monk fruit, erythritol, and xylitol, you'll be ready to make your creations!