One of the easiest vegan & keto chocolate desserts out there, this vegan chocolate tofu pudding is super healthy and tasty. Not only is it one of the best vegan desserts you can make, it's also one of the best keto desserts you will ever have! It's definitely one of my fave, all powerful vegan keto desserts!
Made with minimal ingredients and minimal time, this sweet treat is a life-saver when it comes to last minute or late night dessert cravings.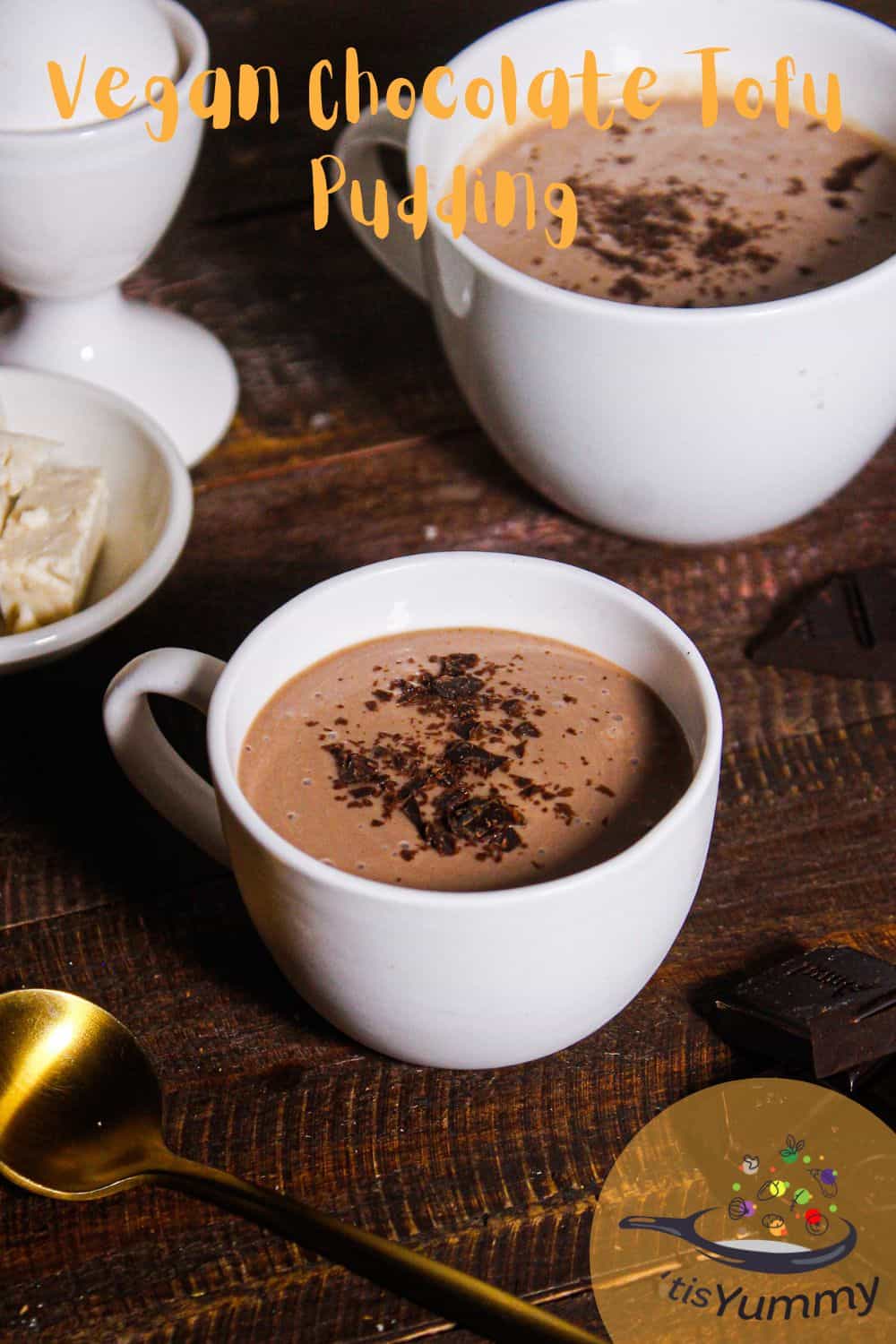 What is vegan chocolate tofu pudding?
As the name goes, a vegan chocolate tofu pudding is a pudding made from cocoa powder (dairy-free) and tofu that can be whipped up in a matter of minutes and is delicious at the same time. Tofu is a soy based product which means that the texture is really good for dishes like puddings.
One primary thing to be considered for this recipe is the use of Silken tofu and not the usual widely available packaged tofu. Silken tofu is a variety of tofu that has not undergone the process of pressing and draining. Which means it is unpressed and undrained. This means that this tofu has higher water content which imparts a creamy and soft texture to the tofu. Because of the creamy texture, silken tofu is better suited for desserts such as puddings.
Is tofu keto?
It surely is! In fact, it's a wonderfully versatile ingredient to have on the keto diet. It's has roughly 2g of net carbs per 1/2 cup serve (which is quite a bit of tofu), plus it has heaps of protein and a healthy dose of healthy fats 🙂
Things needed for this vegan tofu pudding?
This chocolate tofu pudding might be the easiest dessert recipe you ever make. It just takes 5 minutes and a blender and voila, you are done. Even the primary ingredients are just 4 in number.
Silken Tofu: This creamy tofu is the primary ingredient. Creamy in texture, this tofu elevates the pudding to the next level.
Unsweetened Cocoa Powder: This is the chocolate bit of the pudding.
Almond milk: This is important to blend them all together.
Erythritol powder: This is a sweet replacement for sugar that eliminates the calories in this
pudding.
Ideally, you want a food processor to create the nice even texture, but a decent blender will do the trick too.
How well does this pudding keep?
Chocolate Tofu Puddings usually keep pretty well. Once frozen, these puddings can last for 3 months. The best way to preserve them would be to make a big batch and separate into multiple freezer friendly containers. Just thaw one container when you are in the mood while the other portions of the pudding can stay frozen for the next time.
---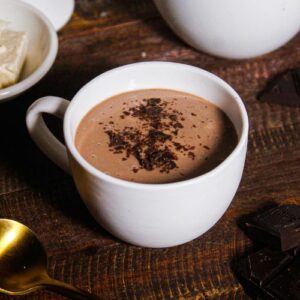 Keto Vegan Chocolate Tofu Pudding
This delicious vegan tofu pudding uses few ingredients and less effort to achieve a decadent after-dinner delight! It's free of animal products, and low-carb! A single bowl has about 3.5g net carbs, 3g of fat, and 7g protein for 70 calories!
Equipment
1 Food processor or good quality blender
Ingredients  
1

block

Silken tofu

(about 340g)

4

tbsps

Unsweetened cocoa powder

2

tbsps

Almond milk

(unsweetened)

4

tbsps

Erythritol powder

1

pinch

Salt

1/2

tsp

Vanilla extract

Dairy-free dark chocolate shavings

(for garnish; see notes)
Instructions 
Add all the ingredients into a food processor. Blend into a smooth paste.

Transfer the mixture into individual cups. Refrigerate/Chill the cups overnight or at least for 3 hours.

Serve the cups after garnishing with chocolate shavings.
Notes

Frankys makes a vegan keto chocolate you can use for the garnish. There are also plenty of dairy-free dark chocolates out there, that if you just use some shavings of will essentially add no carbs to the dish, but plenty of panache.