Does shedding a few pounds, increasing energy levels, boosting endurance, reducing blood pressure, improving good cholesterol, and lowering your blood glucose levels sound good to you? Of course, it does! Who wouldn't want to take advantage of all of those benefits and improve their overall health? The aforementioned perks are just a few of the benefits that you will be able to take advantage of when you jump on the keto diet bandwagon.
For most people, one of the more challenging things about starting a new weight management approach – and sticking with it – is changing the way you eat. For some diets, the types of foods that you can safely consume are very limited; however, that isn't the case with the keto diet. In fact, the list of foods that meet the ketogenic guidelines is rather lengthy. As long as the carbohydrate content is low and the healthy fat content is high, it's generally considered "keto-friendly".
Just like any other diet, one of the most important food groups for the keto diet is veggies. They are arguably the best weight loss foods available to you. However, it's important to note that not all vegetables are deemed keto-friendly. A lot of veggies are high in carbs and you're going to want to avoid them; potatoes and yams, for example. Have no fear though, because there's a long list of low-carb veggies that you can eat.
Wondering what type of keto-friendly vegetables you should include on your grocery list? Below, we've compiled a list of 15 of the best vegetables for keto.
Vegetable
Nutritional Information (per 100g)
1. Radishes

3.4g carbs
0.7g protein
0.1g fat
16 calories

3.6g carbs
2.9g protein
0.4g fat
23 calories

3. Asparagus

3.9g carbs
2.2g protein
0.1g fat
20 calories

4. Tomatoes

3.9g carbs
0.9g protein
0.2g fat
18 calories

5. Mushrooms

3.3g carbs
3.1g protein
0.3g fat
22 calories

6. Cauliflower

5g carbs
1.9g protein
0.3g fat
25 calories

7. Broccoli

6.6g carbs
2.8g protein
0.4g fat
34 calories

8. Zucchini

3.1g carbs
2.7g protein
0.4g fat
21 calories

9. Kale

4.4g carbs
2.9g protein
1.5g fat
35 calories

10. Swiss Chard

3.7g carbs
1.8g protein
0.2g fat
19 calories

11. Romaine Lettuce

2.9g carbs
1.4g protein
0.2g fat
15 calories

12. Olives

6g carbs
0.8g protein
11g fat
116 calories

13. Cucumber

3.6g carbs
0.7g protein
0.1g fat
15 calories

14. Celery

3g carbs
0.7g protein
0.2g fat
14 calories

15. Watercress

1.3g carbs
2.3g protein
0.1g fat
11 calories
Keto Veggies List
So, what are some low-carb veggies that you should include in your diet? Here's a look at 15 of the best keto vegetables that you can munch on alone or combine with other ingredients to achieve your diet goals.
1. Radishes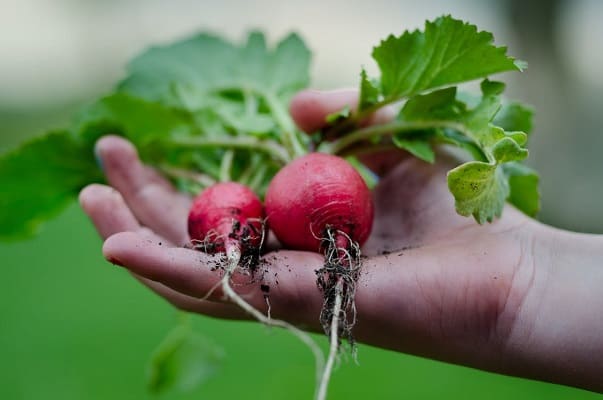 Radishes offer a unique, almost peppery-like taste. They have a delightful crunch, too, that will be sure to satisfy. They can be eaten alone, dipped in a natural organic hummus, creamy low-carb ranch, or spicy salsa. The carbohydrate content of one large radish is about 0.5 grams and they're an excellent source of essential vitamins and minerals.
2. Spinach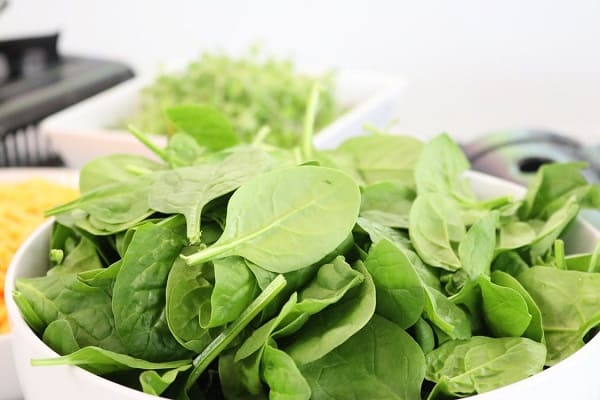 Everyone knows that Popeye ate his spinach because it made him "strong to the finish"; however, maybe he also made it a primary part of his diet because he was on a keto diet. There are about 3.63 grams of carbs per 100g serving size of spinach, which makes a very keto-friendly veggie. It's also rich in various other good-for-you vitamins, minerals, and nutrients.
3. Asparagus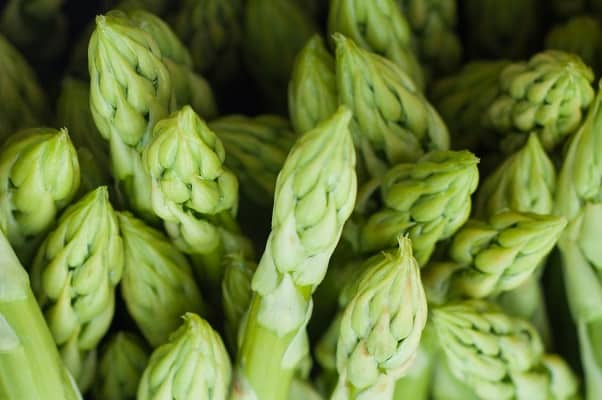 Asparagus is a treasure trove of nutrients. It's rich in vitamins A, C, E, and K, as well as fiber, folate, chromium, calcium, and potassium. A stalk of asparagus has about 0.5 grams of carbs, making it a very keto-friendly vegetable. Eat it steamed or boiled. Sprinkle parm cheese on top and roast it. Wrap it in bacon and grill it to make a delish keto side dish. There are so many tasty ways to enjoy this low-carb veggie.
4. Tomatoes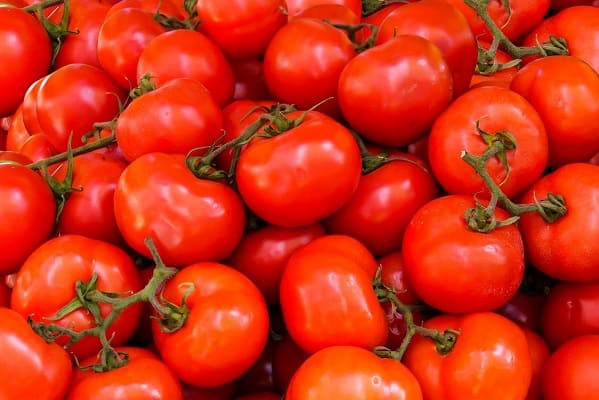 Though actually a low-carb fruit, tomatoes are more commonly considered a vegetable, and because 100 grams contains less than 4 grams of carbs, we're including it on our list of keto vegetables. Juicy, sweet, and rich in lycopene, vitamins C and K, potassium, and folate, they offer so many health benefits.
5. Mushrooms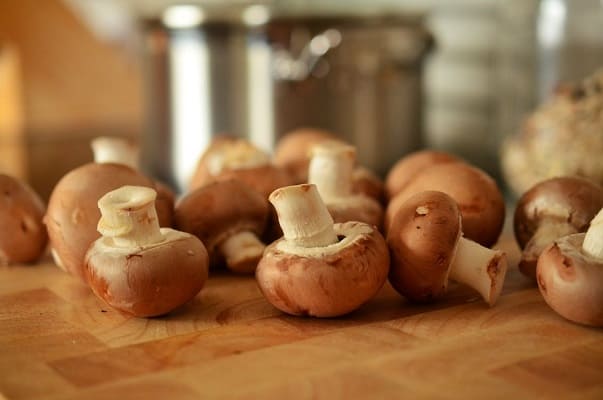 With just a bit more than 3 grams of carbs per cup, white mushrooms are another keto-friendly veggie. They're also one of the few sources of vitamin D that isn't derived from animals, and they contain vitamin B, potassium, fiber, and even protein. Enjoy them raw or cooked; either way, mushrooms are one of the best vegetables for keto.
6. Cauliflower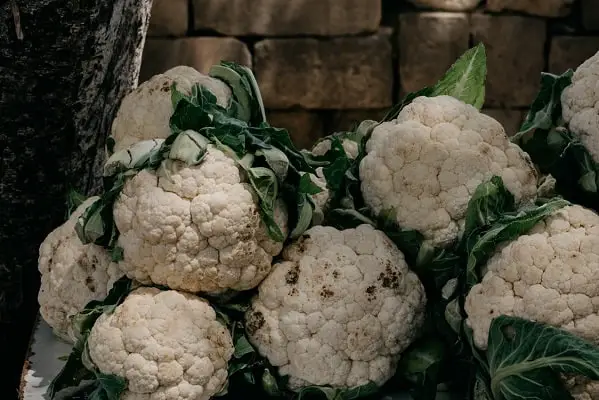 There are less than 5 grams of carbs per 100 grams of cauliflower. It offers about 77% of the daily requirement of vitamin C, too, and is an excellent source of protein, vitamin B6, fiber, and thiamin. Cauliflower is super versatile and is a great alternative to starchy, non-keto-friendly veggies, such as potatoes.
7. Broccoli
You may have turned your nose up at it when you were a kid, but you should put it at the top of your low-carb veggies shopping list. About 100 grams of broccoli has around 5 grams of carbs, and it's also packed with fiber, iron, calcium, and even protein, as well as a whole host of vitamins. Eat raw, boiled, steamed, grilled; there are so many ways to enjoy this keto-friendly veggie.
8. Zucchini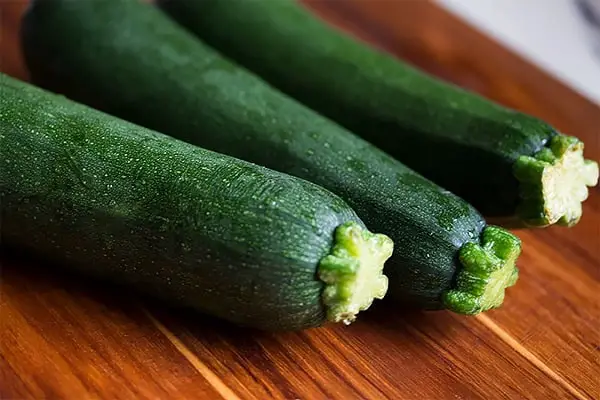 With about 6 grams of carbs in a medium zucchini, it's one of the best vegetables for keto. When it's cooked, it's a great source of vitamin A, as well as plenty of other vital nutrients. "Zoodles" are also a great substitute for pasta, or you can whip up a batch of zucchini fries by coating slices with some parmesan cheese and baking them in the oven. This is one of those perfect keto snacks.
9. Kale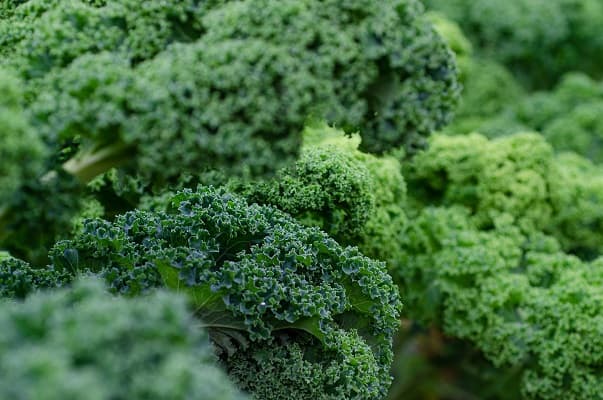 Like other leafy greens, kale is another low-carb veggie that you'll want to include on your shopping list. The carb content is less than 5 grams per 100g serving, and it's loaded with vital nutrients, such as vitamins A, B6, and C, as well as copper, calcium, and it's one of the top sources of vitamin K on the planet.
10. Swiss Chard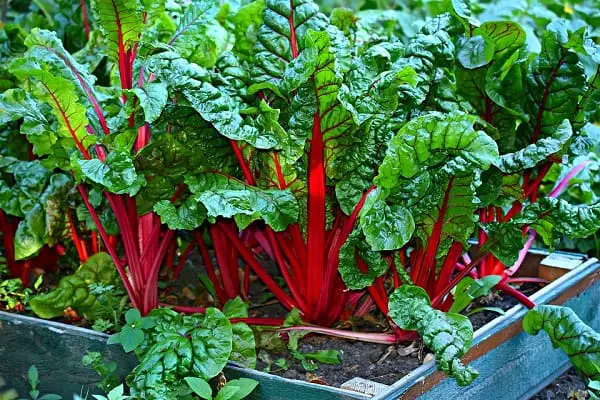 Swiss chard tastes like spinach, but stronger. It contains vitamins A, C, and K, as well as iron, fiber, potassium, and magnesium. A 100g serving has about 3.74 grams of carbs.
11. Romaine lettuce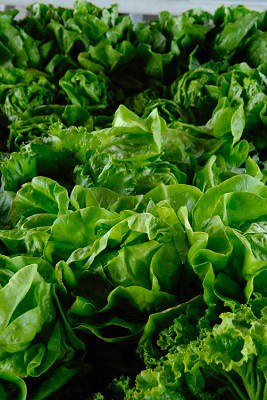 There's a little more than 3 grams of carbs in a 100g serving size of Romaine lettuce. It's also bursting with folate, calcium, potassium, and vitamin A. It tastes great mixed with other low-carb veggies for a keto-friendly meal.
12. Olives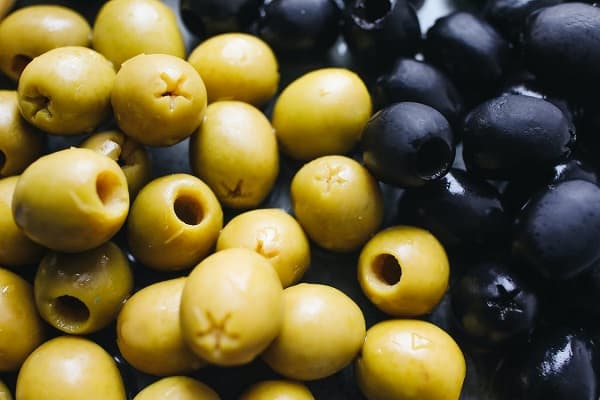 Packed with healthy fats and low in carbs (about 1.5 grams in 10 mid-sized olives), olives can be munched on alone or mixed in with other keto-friendly ingredients. They're a rich source of antioxidants and vitamin E, too.
13. Cucumber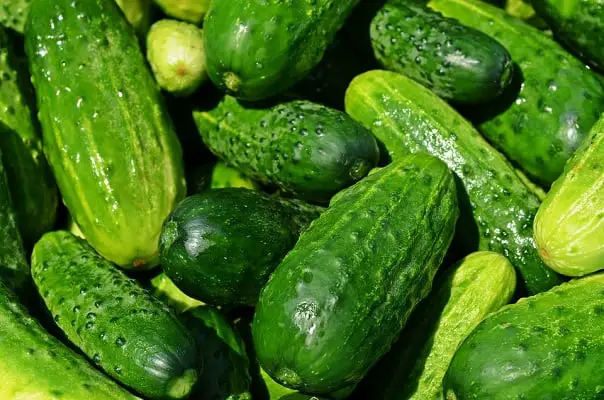 The carb count in 100g of cucumber is less than 4 grams, making them a very keto-friendly veggie. They have anti-inflammatory properties, too, and with a water content of about 95%, they can hydrate you, too.
14. Celery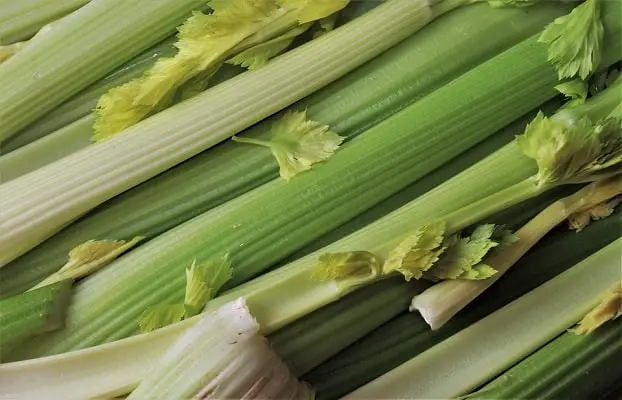 A medium stalk of celery has around 1.2 grams of carbs. It's also jam-packed with essential vitamins, minerals, and nutrients. Eat it raw with natural peanut butter (this is a good one for your keto lunch box), mix it in with tuna, or add it to a salad.
15. Watercress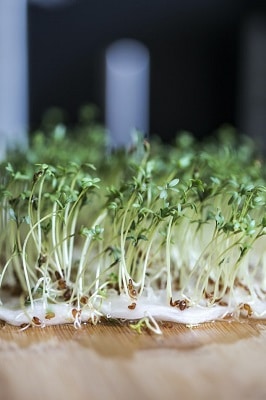 The peppery taste of watercress adds flavor to all types of dishes. There are about 1.3g of carbs per 100 grams of watercress, and it's rich in vitamins A, C, E, as well as calcium and iron.
Our Thoughts On This Keto Vegetables List
There are plenty of low-carb veggies, but in our opinion, the ones listed above are the best vegetables for keto. They're low in carbs, packed with vital nutrients, and loaded with flavor. Many of these veggies will be the backbone of some great vegetarian keto recipes, especially lettuce, cauliflower, and zucchini.