Whether you've just started the keto diet or you've been on it for a while, you know that sticking to foods that are low in calories and high in healthy fats is an absolute must if you want to take full advantage of the benefits that this keto provides. However, if you're planning an event – a birthday party, a graduation, or just an evening with friends – or you're hosting a holiday, trying to plan out your menu can seem like a daunting task; particularly when it comes to selecting appetizers.
Mozzarella sticks, jalapeno poppers, pigs in a blanket; a lot of the typical, go-to appetizers that many enjoy aren't exactly keto-friendly. They're high in carbohydrates and laden with calories, and munching on them could totally thwart your diet goals. Fortunately, however – and surprisingly – there are a lot of keto finger foods to choose from. With some thoughtful planning, you can easily create a keto party food menu that is totally tasty and will keep you on track while also pleasing your guests (even if they aren't watching what they eat).
To help make your event a breeze, we've taken the liberty of doing the research for you. Below, we've highlighted our top picks for the best hot and cold keto appetizers.
Recipe

Nutritional information (per serving)

Time

2g carbs
25g protein
21g fat
300 calories

Prep time: 10 mins | Cook time: 20 mins

6.2g carbs
0.5g protein
15.9 fat
235 calories

Prep time: 5 mins | Cook time: 15 mins

Varies depending on ingredients

Prep time: 10 mins | Cook time: 0 mins

9.5g carbs
4.1g protein
21.9g fat
231 calories

Prep time: 5 mins | Cook time: 10 mins

2.8g carbs
44.4g protein
35.9g fat
521 calories

Prep time: 15 mins | Cook time: 50 mins

6g carbs
4g protein
15g fat
190 calories

Prep time: 15 mins | Cook time: 0 mins

4g carbs
16g protein
15g fat
207 calories

Prep time: 10 mins | Cook time: 5 mins

1g carbs
3.2 protein
3.9 fat
54 calories

Prep time: 20 mins | Cook time: 20 mins
Delicious Low-Carb Keto Finger Foods
So, what are some easy keto appetizers? Here's a look at what we think are some totally tasty and easy to prepare keto finger foods.
1. Keto Taco Cups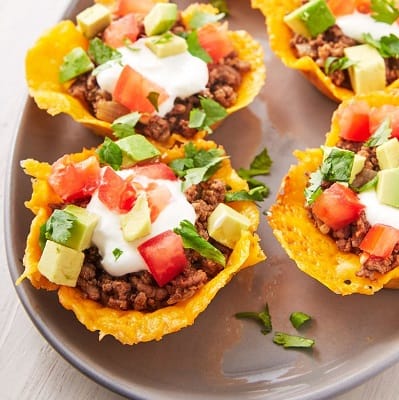 These mini taco cups are totally keto-approved. They take no time at all to whip up, either. In just about 30 minutes, you'll have a dozen crowd-pleasing keto appetizers.
Each taco cup has about 2 net grams of carbs and 21 grams of fat.
For the full recipe, visit delish.com.
2. Pizza Chaffles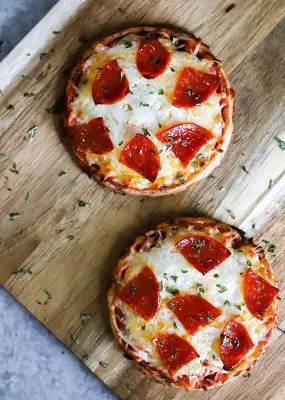 This is another totally easy to make and totally scrumptious keto finger food. From start to finish, it will take you just about 15 minutes to make. Surprisingly, the carb count is low, too; hence why these pizza chaffles are a perfect choice for an keto-friendly appetizer.
Each recipe whips up a total of 235 calories and 15.9g of fat.
Find the full recipe at buttertogetherkitchen.com.
3. Charcuterie Board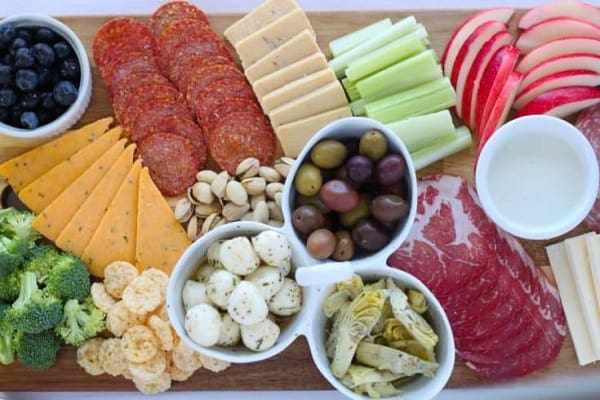 Charcuterie boards have become all the rage in the world of gastronomy. They feature an assortment of finger foods so that you can enjoy an array of flavors. There are several different types of charcuterie boards, and it's easy to put together one that is keto-approved. Include keto-friendly foods, like celery, raw broccoli, black and green olives, cheddar and mozzarella cheese, salami, capocollo, and low carb nuts, like pistachios and almonds.
Check out wholelottayum.com for the recipe.
4. Keto Hummus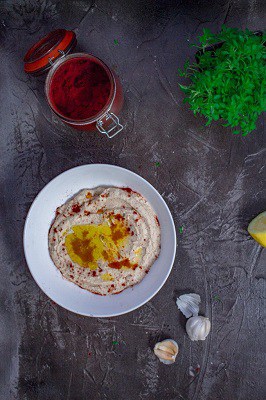 This keto hummus is vegan-friendly, low in carbs, high in protein, easy to make, and totally delicious. It takes just about 15 minutes to put together, and tastes great with raw, keto-friendly veggies.
The recipe offers 231 calories in total.
Visit brokerfoodies.com for the complete recipe.
5. BBQ Keto Chicken Wings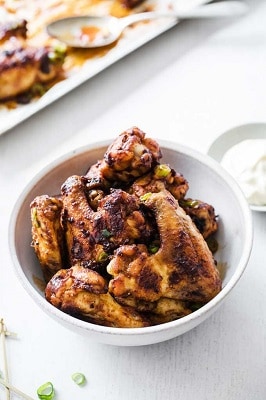 Meaty, crispy, juicy, and oh-so delicious, these BBQ keto chicken wings are low in carbs and high in protein, making them the perfect keto party food. They'll also make for a great keto side dish that your next dinner guests will love!
These wings have about 2.8 net grams of carbs and 44.4 grams of protein.
Stop by sugarfreelondoner.com for the full recipe.
6. Keto Mexican 7 Layer Dip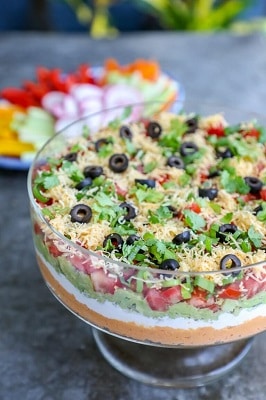 This Mexican 7 Layer Dip is so delicious that you'll have a really hard time believing that it's keto-friendly yourself. It's so easy to make, too; it can be ready to go in just about 15 minutes. There's no cooking either. Scoop it up with your favorite keto approved veggies or plop a bit on some keto bread and munch away!
For each ½ cup of this recipe, you have a total of 190 calories and 6g of carbs.
You can find the full recipe at ibreathimhungry.com.
7. Keto Mozzarella Sticks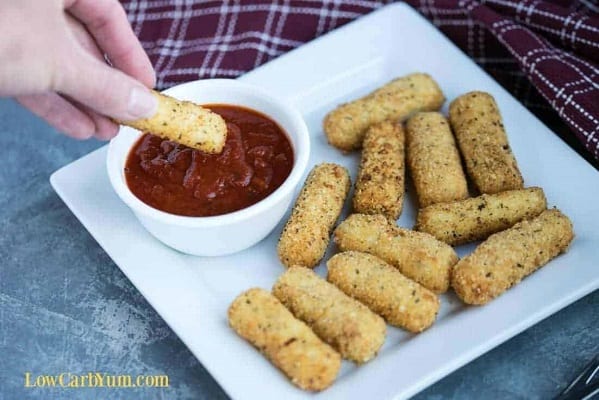 While standard mozzarella sticks might not be keto-friendly, this rendition is. This recipe is low in carbs, gluten free and perfect as a keto snack or a keto recipe to feed the kids.
One stick has about 1 net gram of carbs and 31.5 percent protein.
For the full recipe, check out lowcarbyum.com.
8. Easy Keto Deviled Eggs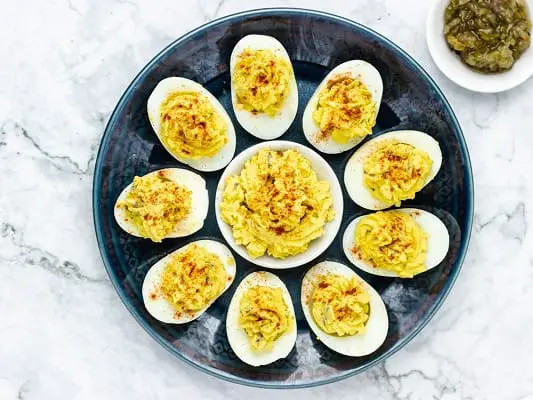 Deviled eggs are super easy to make and they're naturally keto-friendly. All you need is a dozen hard-boiled eggs, 3 tablespoons of organic mayonnaise, 4 tablespoons of sweet, gluten-free relish, and a tablespoon of paprika for a topping. It takes around 40 minutes to make, but 20 minutes is just for boiling and peeling the eggs. It's a perfect, easy keto recipe for beginners
This recipe yields a healthy total of 54 calories.
Find the full recipe at eatlifetbe.com.
Our Thoughts on Easy Keto Appetizers
As you can see, there are plenty of hot and cold keto appetizers to choose from. The above-mentioned recipes are just a small sampling of the options, but with some creativity, you can totally make your own rendition of a low-carb, totally tasty keto-approved appetizer that will be sure to satisfy your guests and keep you on track with your diet goals. With a little creativity, you can really come up with something that's out of this world. But, if you're lacking for ideas, why not try whipping up a high protein, low-carb soup?